NanoBio® Protect Nasal Antiseptic Solution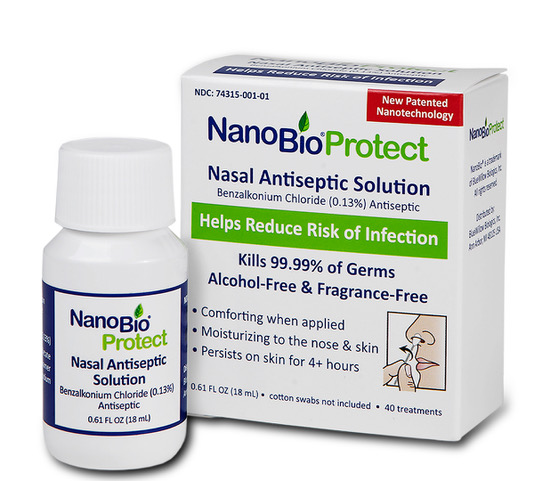 NanoBio® Protect is an alcohol-free, fragrance-free nasal antiseptic that kills 99.99% of germs.  The nose is the primary entry point for germs that cause respiratory infections, so protecting the skin in and around the nose is an important part of infection prevention strategies.  NanoBio Protect continues to kill germs 8+ hours after application.  It is not absorbed systemically, moisturizes the skin of the nose, and is easily applied with a standard cotton swab.
Purchases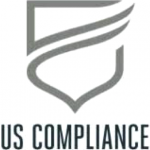 US Compliance worked with BlueWillow Biologics to make the patented NanoBio® Protect product available to its team members as an additional protective measure for working in the field and the office. Leveraging its extensive client base, US Compliance also secured dedicated product support from BlueWillow, and the following volume discounts on individual case orders of NanoBio® Protect. Each case contains 36 bottles. A small case containing a quantity of 6 bottles is also available. To place an order, complete the form below. Once your form is completed, BlueWillow will have the product shipped and will email you an invoice. Should you have any questions or comments regarding the product or your order, please include them in the space provided at the bottom of this form.
Discount Schedule
Small case (6 bottles)

No discount

1–5 cases

10% discount

6–10 cases

15% discount

11+ cases

20% discount